 Downingtown Replacement Window Contractor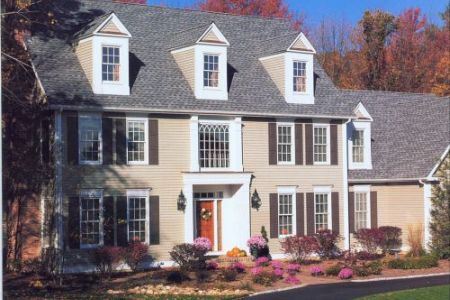 At Windows Plus we are honored to be able to offer the best in customer service and craftsmanship when it comes to Downingtown replacement windows. Although replacing the windows in your home may sound costly, you have to think about the return and advantages. For one thing, this immediately increases the value of your home so you already see a return on your investment. Plus, because of the higher energy efficiency of replacement windows, they wind up paying for themselves in a few short seasons. Save money on heating in the winter and cooling in the summer.
Better quality windows also make it possible to cut down on the amount of harmful UV rays that enter your home. This helps to save your furniture and flooring, which also saves you money in the long run. The bottom line is that you get so much in return, why put off taking care of this important task for your home.
Dowingtown Replacement Doors
When you think Downingtown windows you probably also think doors, and you should do so! If you want your home to be more energy efficient and eco-friendly, then you have to do away with drafty doors as well as windows. This is the only way you will truly see the monthly savings you want on your utility bills.
You should also think about the fact that your doors and windows are part of what makes the first impression from outside the home and sets the mood for the inside. So choose wisely. Too many homeowners put little thought into their selections for these features and end up regretting it later.
Dowingtown Roofing Contractor
Proper care and maintenance of a roof is essential to ensure its longevity. Care of a roof includes removal of dirt, debris and snow from the surface, from time to time. A careful inspection of your rooftop is necessary periodically which includes the interior and exterior. Never assume that you know what to look for and conduct an inspection with an untrained eye. And when the time comes that repairs are not enough and you need a new roof, let our team of experts take care of that for you.
An average rooftop, under normal conditions and wear and tear, has a lifespan of up to 15 years. Yet so much can happen over that timeframe. Hail damage, leaks, overgrown nearby tree branches and even harsh sunlight can all play a factor in how well your roofing withstands the tests of time.
Dowingtown Vinyl Siding
 Another important aspect of your home is your vinyl siding. Quality siding will protect your home for years, if not decades, to come. Let the Windows Plus team take care of all of this for your Dowingtown home.
Services We Provide in Downingtown, PA
If you live in Downingtown and you're looking for professionally installed Replacement Windows, Doors, Vinyl Siding or a great Roofing Contractor, call Windows Plus today at 610-572-4733 or complete our online request form.