 Exton Replacement Window Contractor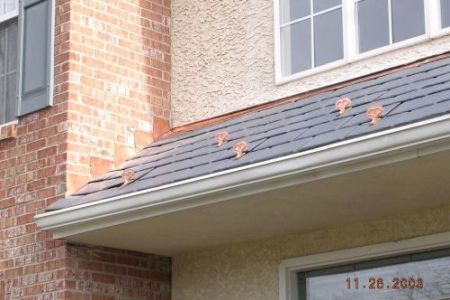 At Windows Plus we hear a wide variety of reasons homeowners choose to move forward with Exton replacement windows. And all of these reasons are good ones. For one thing, you finally get improve performance and energy efficiency. Old windows were made differently and, over time, lose their ability to really keep exterior air out and interior air in. So once you make the transition to new windows, you will notice a big difference on your monthly utility bills.
You will also be amazed at how easy newer windows are to use; gone are the days of struggling to open your windows in the spring for some fresh air. Plus, this new style of window also makes it much easier to clean. So with all of these benefits, it doesn't make much sense to keep putting off letting our crew take care of this task for you. Call Windows Plus for your next window replacement project today!
Exton Replacement Doors
Of course it is hard to think about doing the windows without taking care of the doors. Both work together to help make your home look attractive and inviting; plus, they are the only aspect of your home visible from both inside and outside the home. And if you really want an energy efficient home that is more eco-friendly, then it means also taking care of replacement doors as well as windows.
Taking care of one and not the other could end up not having the overall benefits and lower utility bills results you hoped for. The great news is that at Windows Plus we may use the best door replacement products but we also offer the best in affordable rates. Don't keep putting off until another day what we could get started on for you today.
Exton Roofing Contractor
It is essential to the overall health of your home to make sure your roof is in good shape. Of course this won't be possible if you hire anyone but the finest for your roofing contractor specialist. At Windows Plus we take this line of work very seriously and it shows in the end results we get. And then you can feel as though your home is truly protected once we complete the job for you.
Exton Vinyl Siding
 What the roof does for the top of your home, your vinyl siding does for your walls. So it makes sense to trust our pros to get this job done for you. When it comes to your Exton replacement windows and other home improvement tasks, call on the Windows Plus team.
Services We Provide in Exton, PA
If you live in Exton and you're looking for professionally installed Replacement Windows, Doors, Vinyl Siding or a great Roofing Contractor, call Windows Plus today at 610-572-4733 or complete our online request form.