 Chadds Ford Replacement Window Contractor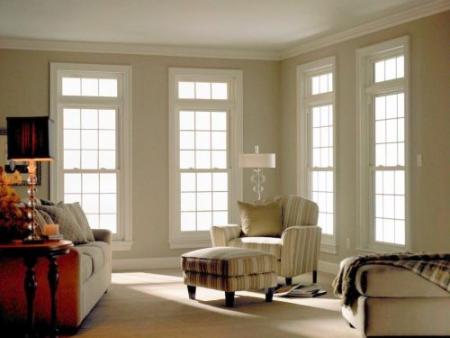 One aspect of Chadds Ford replacement windows that you may want to consider the is privacy factor. If you currently have older single pane windows, you know that heat loss is likely. You probably also know that sound travels through these windows more easily, making privacy more difficult. Outside noises can be loud and disruptive when inside a house with older windows. New Chadds Ford replacement windows can offer unmatched sound protection. The higher the number of panes, the more sound proof your windows are. Triple paned windows provide a measurable reduction in sound pollution and, of course, offer higher insulation and energy ratings. However, you will notice when you are choosing your replacement windows that the more panes the more expensive the windows will be.
You may also notice that windows that appear similar in style can have different energy ratings. Some windows are coated with a factory-applied glaze, or low-emissivity coatings, which reflects solar heat. These windows are very efficient during the summer months when you're goal is to keep the inside of your home cool. Low-e coated windows manufactured specifically for cooler climates help trap solar heat and block radiant heat from escaping. You can purchase low-e glass when you are choosing your new windows for even more energy efficiency.Call Windows Plus for your next window replacement project today!
Services We Provide in Chadds Ford, PA
If you live in Chadds Ford and you're looking for professionally installed Replacement Windows, Doors, Vinyl Siding or a great Roofing Contractor, call Windows Plus today at 610-572-4733 or complete our online request form.