 Cheltenham Replacement Windows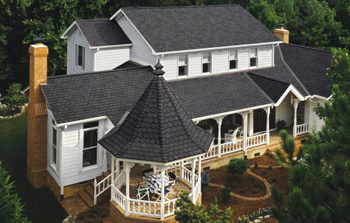 At Windows Plus, we have a wide variety of replacement windows available that are sure to suit the style and needs of your home. From beautiful bay windows that allow you to view more of the landscape surrounding your home to insulated vinyl windows that can help lower your energy costs, Windows Plus has what you are looking in windows.
Many of our customers have commented that we were awarded their job because we offer:
Guaranteed Energy Savings
Superior Brand Name Products
Full Line of Samples at Our Showroom
Free Glass Breakage Replacement Warrantys
Experienced Factory Trained Technicians
10 Year Labor Warranty on Most Installations
FREE In-Home Estimates
Custom Orders & Special Sizes
Exceptional, Long-term Product Warranties
Latest Technical Advances in Energy-Efficiency & Glass Safety
and Choices, Choices, Choices!
So contact Windows Plus today to experience what other customers are raving about when it comes to our windows. You won't be disappointed!
Windows Plus - Cheltenham Vinyl Windows
Replacing the windows in your home sounds costly, but one of the advantages of Cheltenham vinyl replacement windows is their relatively low cost. In fact, they are one of the least expensive choices when it comes to buying replacement windows. And because of the higher energy efficiency of replacement windows, they wind up paying for themselves in a few short seasons.
At Windows Plus, we conduct each and every Cheltenham replacement window installation with the idea that every replacement window is truly an important part of your home. From the very finest raw materials to an uncompromising commitment to quality and craftsmanship…our goal at Windows Plus is simple: To be the finest Cheltenham replacement window company for all our customers.
Cheltenham Vinyl Siding
Windows Plus is the premier source for NFRC rated Energy Efficient Cheltenham replacement windows and vinyl siding. At Windows Plus, we use Generations® Thermal Core Siding as our vinyl siding choice. This brand of vinyl siding features a permanently laminated insulating backing for unbeatable performance. So not only will the exterior appearance of your home improve, but our vinyl siding installation will also help improve your Cheltenham home's energy efficiency.
Cheltenham Roofing
Proper care and maintenance of a roof is essential to ensure its longevity. Care of a roof includes removal of dirt, debris and snow from its surface from time to time. A careful inspection of the roof is warranted periodically and an internal inspection of the wall and the attic close to the roof is required more frequently. Besides personal inspection by the homeowner, it is also advised to consult a professional Cheltenham roofing contractor from time to time in case the occurrences of a leak and such symptoms are reported frequently.
An average roof under normal stress has a life of approximately 15 years. This is however an ideal situation. During this lifetime there might be a few cases of leaks and moisture formation along the wall. These tell tale signs must be taken carefully in order to ensure that they don't balloon into major causes of concern at a later date. Roofs are to be taken care of and treated like any other structure within a house. If a minor repair is not done promptly then it might lead to a situation where the entire roof might require replacement. Beware of such a situation as it is very damaging to your pocket as well as to your house.
Genuardi Roofing and Siding is now a part of the Windows Plus Family. So if you are in need of a new roof, you can contact us. Genuardi is dedicated to enhancing your home's appearance with a wide variety of exterior products. From a small improvement to major exterior makeovers, Genuardi Roofing and Siding will work with you to design an exterior that will be the envy of the neighborhood. We carry all types of roofing shingles and vinyl siding and fiber cement siding for homeowners in Pennsylvania and Delaware.
Services We Provide in Cheltenham, PA
If you live in Cheltenham and you're looking for professionally installed Replacement Windows, Doors, Vinyl Siding or a great Roofing Contractor, call Windows Plus today at 610-572-4733 or complete our online request form.