 Cheyney Replacement Window Contractor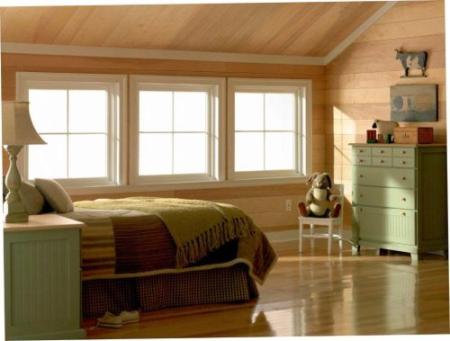 Replacing the windows in your Cheyney home sounds costly. One of the advantages of Cheyney replacement windows is their relatively low cost. In fact, they are one of the least expensive choices when it comes to buying replacement windows. And because of the higher energy efficiency of replacement windows, they wind up paying for themselves in a few short seasons. With a moderate to high R-value, (a measure of resistance to heat flow) vinyl replacement windows are so cost-effective that they can save the average homeowner anywhere from hundreds to thousands of dollars in heating and cooling costs over an extended period of time.
You may also notice that windows that appear similar in style can have different energy ratings. Some windows are coated with a factory-applied glaze, or low-emissivity coatings, which reflects solar heat. These windows are very efficient during the summer months when you're goal is to keep the inside of your home cool. Low-e coated windows manufactured specifically for cooler climates help trap solar heat and block radiant heat from escaping. You can purchase low-e glass from Windows Plus when you are choosing your new windows for even more energy efficiency.
Services We Provide in Cheyney, PA
If you live in Cheyney and you're looking for professionally installed Replacement Windows, Doors, Vinyl Siding or a great Roofing Contractor, call Windows Plus today at 610-572-4733 or complete our online request form.