 Crum Lynne Replacement Window Contractor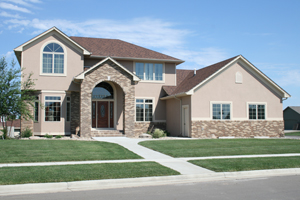 Few Crum Lynne replacement windows offer as much value for your dollar as replacing those old, drafty windows. Luckily, replacement windows manufacturers are aware of this trend. Here's why now's a great time to go "window shopping."
The home construction slump makes this an ideal time to upgrade your leaky old windows with high-tech windows offered by today's replacement windows manufacturers.
Building supply stores and manufacturers frequently offer excellent prices on windows, as they'd rather make a smaller profit than none at all.
By purchasing now, you can turn your thermostat down this winter and bank the savings for years to come.
Window technology is remarkable these days. Go look at windows at your home supply store or window dealer. Notice how beautifully engineered they are, how tight they fit, how smoothly they operate, and how easy they are to install.
Whether you prefer insulated vinyl, clad wood, fiberglass or aluminum windows, choose from plenty of frame colors.
Except for aluminum, you never need to repaint your frame color. And, aluminum colors are baked on for a very long life. That means savings in both labor and paint costs.
ENERGY STAR windows have a map showing the best windows for your climate. To help qualify for the tax rebate, buy the appropriate windows for your climate.
In many climates you can further benefit by purchasing windows with inert gas sealed between the double or triple panes. Inert gases such as argon are heavier than air and provide the best insulation, which provides more comfort and utility savings.
Since the ENERGY STAR label is your primary concern, choose the manufacturer whose colors, styles, and prices best suit your needs and budget. Reputable replacement window manufacturers include Andersen, Alside, JenWeld, Milgard, Pella and more.
Double-hung, awning, casement, bay, bow, garden, fixed, and sliding windows plus special shapes and custom window systems are all available for today's easy-operating residential window replacements. Look online, and fire up your imagination.
Why wait until you sell your home to update its appearance, performance, and comfort? The time's never been better to invest in cozy, beautiful retrofit windows by Windows Plus.
Services We Provide in Crum Lynne, PA
If you live in Crum Lynne and you're looking for professionally installed Replacement Windows, Doors, Vinyl Siding or a great Roofing Contractor, call Windows Plus today at 610-572-4733 or complete our online request form.