 Eagleville Replacement Window Contractor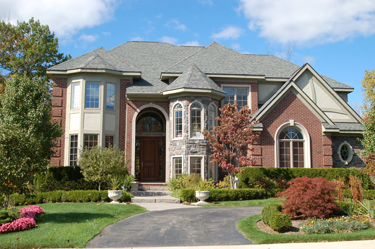 When deciding on a Eagleville vinyl siding two of the best choices that you have are vinyl and Hardiplank. Most people know what vinyl is and most likely have it or have seen it on many homes. The other option is Hardiplank, the questions is what is it.
What is HardiPlank made of? It acutally falls in the fiber-cement siding class, which means that it is a combination of cellulose fibers, along with cement-like materials. In other words, it's partly wood and partly cement. If you break a piece of HardiPlank and inside you will see a brittle core interlaced with wood fibers.
HardiPlank can make a strong argument for making your Eaglevill home "green". The cellulose fibers that are used in HardiPlank do not come from endangered species of wood. The cement and sand used is certainly in great abundance. And no toxic materials (i.e., vinyl) are used in the production of HardiPlank.
Our trained professionals have years of experience and knowledge in the installation of Hardiplank and vinyl siding system. Whether you are ready to have a siding system installed or would like to have more information, give our trained expert Eagleville staff a call today and see what they can do for all of your siding needs. Call Windows Plus for your next window replacement project today!
Services We Provide in Eagleville, PA
If you live in Eagleville and you're looking for professionally installed Replacement Windows, Doors, Vinyl Siding or a great Roofing Contractor, call Windows Plus today at 610-572-4733 or complete our online request form.