 Fort Washington Replacement Siding Contractor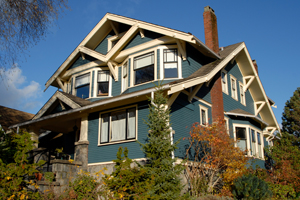 You can have your old Fort Washington home looking brand new and bright and shiny with new siding. When you decide to put siding on your house your entire home will match with the same bold colors you select while your window and door trim will also match. The value of your old Fort Washington home will sky rocket and if you ever decide to sell your home, you'll receive higher offers for it.
You may be wondering why you'll want to put up new Fort Washington vinyl siding as compared to aluminum siding. There are a lot of good reasons to choose vinyl, but the final decision is yours. There are a lot of differences between aluminum siding and vinyl. Vinyl siding is manufactured from a continuous formed plastic material and usually has a thickness between.040 to.046 inches. Aluminum siding is a continuous formed material that is usually around.019 inches thick. Call Windows Plus for your next window replacement project today!
Services We Provide in Fort Washington, PA
If you live in Fort Washington and you're looking for professionally installed Replacement Windows, Doors, Vinyl Siding or a great Roofing Contractor, call Windows Plus today at 610-572-4733 or complete our online request form.