 Are You Looking For Gladwyne Replacement Windows Today?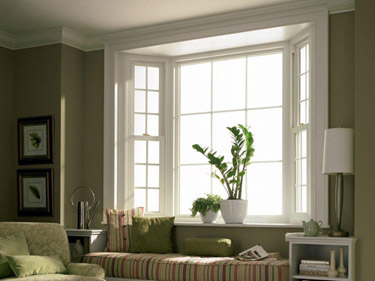 Windows Plus is the premier source for NFRC rated Energy Efficient Gladwyne Replacement Windows and Vinyl Siding. We are a professional contractor that specialize in replacement windows, vinyl siding, and roofing who serves Pennsylvania and Delaware homeowners with quality products and installation. 
No matter what your home's problem, we can recommend a solution tailored to your budget. We invite you to either stop by our Idea Showroom, or at your convenience, we'll come to your home to share some ideas. We offer lifetime labor and materials warranty on most installations; so if you're not 100% satisfied with our quality workmanship and professional services, we'll do whatever it takes to earn your complete satisfaction.
Windows Plus - Gladwyne Vinyl Windows
For the past quarter century, Windows Plus has been helping Gladwyne homeowners make the best choices when improving the beauty, efficiency, and security of their homes. Our main focus is to provide the largest selection of windows, doors and siding to Gladwyne homeowners seeking just the right product for their home.
Not happy with your Gladwyne home's siding? Are you tired of painting your house? Consider getting vinyl siding installed on your home! Vinyl siding is designed for lasting, low-maintenance performance. This means no scraping, sanding or painting ever again! At Windows Plus, we use Generations® Thermal Core Siding as our vinyl siding choice. This brand of vinyl siding features a permanently laminated insulating backing for unbeatable performance. So not only will the exterior appearance of your home improve, but our vinyl siding installation will also help improve your Gladwyne home's energy efficiency.
Be sure to check out our vinyl windows, too! Our selection of vinyl window products consist of top quality, energy efficient windows that are sure to compliment your vinyl siding choice.
Gladwyne Roofing
Purchasing a new roof is one of the most important investments you can make for your home. It can also be a big investment. That's why, along with selecting the right roofing products, it's important to make the extra effort to find the right professional Gladwyne roofing contractor. With this investment, it's crucial that you receive trustworthy support, as well as the know-how and breadth of services needed to complete the work.
At Windows Plus, you can trust our roofing contractor to provide you with quality service. From a small improvement to major exterior makeovers, our Gladwyne roofing contractors will work with you to design an exterior that will be the envy of the neighborhood. We carry all types of roofing materials that are sure to match the style of your home. 
Gladwyne Vinyl Double Hung Replacement Windows
Double hung windows come with a double sash, an upper and lower one, both of which function independently. The movable sashes shift up and down with balancing devices supporting their movement. The balancing devices are usually suspended by ropes, chains and other devices. As the weight of the sash is counter balanced by the weights of the balancing devices, the window sets open at any possible position.
These windows save space, but they should also match the décor of your Gladwyne home. Windows should be placed in such a way that they can allow enough fresh air and ventilation. Thus, sufficient light can enter into the room. A professional Gladwyne replacement windows contractor can tell you whether a room would best be suited for these types of windows. Performing the installation yourself is only recommended if you truly understand the process. After all, a poorly installed window will not only take away from the beauty of the room but it will also allow heat to escape in the winter, cutting down on the efficiency of your HVAC system and costing you money.
Contact Windows Plus today for all your replacement window needs. We offer a variety of windows including double hung vinyl windows, wood windows, bay windows, bow windows, energy star windows, double glazed windows and more.
Services We Provide in Gladwyne, PA
If you live in Gladwyne and you're looking for professionally installed Replacement Windows, Doors, Vinyl Siding or a great Roofing Contractor, call Windows Plus today at 610-572-4733 or complete our online request form.