 Are You Looking For a Glen Mills Replacement Window Today?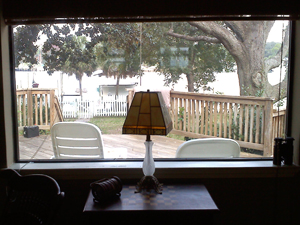 Windows Plus is the premier source for NFRC rated Energy Efficient Delaware County Replacement Windows and Siding and is a professional Replacement Window, Vinyl Siding, and Roofing contractor who serves Pennsylvania and Delaware homeowners with Quality products and installation.
A 100% Satisfaction Guarantee: We offer lifetime labor and materials warranty on most installations. If you're not 100% satisfied with our quality workmanship and professional services, we'll do whatever it takes to earn your complete satisfaction.
Windows Plus - Glen Mills Vinyl Windows
Each and every Glen Mills  replacement window is manufactured with the idea that every replacement window is truly an important part of your Glen Mills home.
From the very finest raw materials, to an uncompromising commitment to quality and craftsmanship…Our goal at Windows Plus is simple: To be the finest replacement window company.
Glen Mills Roofing
Purchasing a new roof is one of the most important investments you can make for your Glen Mills home. It can also be a big investment. That's why, along with selecting the right roofing products, it's important to make the extra effort to find the right professional Glen Mills  roofing contractor. With this investment, it's crucial that you receive trustworthy support - and the know-how and breadth of services needed to complete the work.
Glen Mills Replacement Windows
Glen Mills window replacement for improved energy efficiency is one of the most popular remodeling projects undertaken by homeowners today.  Replacing your windows could result in energy savings of 30% or more in any region of the U.S.  Your choices for Birmingham replacement windows will consider the style of the window as well as the efficiency and safety of the window.  To help you understand the energy-efficiency qualities of various replacement windows, here are some facts to help you make decisions.

Some window materials conduct heat and cold. The result is some energy loss through the window materials.  The material that loses the most heat or cold is Aluminum. Steel conducts about one-third the amount of heat and cold. Stainless steel conducts about one-third the amount of heat and cold lost with steel.  The most efficient material for windows is wood, conducting 1/1000 the amount lost through aluminum. And just a fraction behind wood is vinyl.  The bottom line is that the most energy-efficient window materials are wood and vinyl.  Vinyl, of course, requires less maintenance.
Services We Provide in Glen Mills, PA
If you live in Glen Mills and you're looking for professionally installed Replacement Windows, Doors, Vinyl Siding or a great Roofing Contractor, call Windows Plus today at 610-572-4733 or complete our online request form.