 Welcome to Windows Plus: A Glen Riddle Replacement Windows Contractor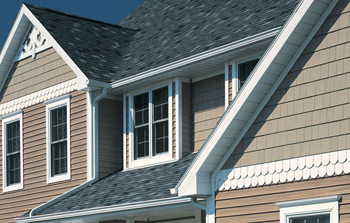 Windows Plus is a professional Replacement Window, Vinyl Siding, and Roofing contractor with a 100% Satisfaction Guarantee: We offer lifetime labor and materials warranty on most installations. If you're not100% satisfied with our quality workmanship and professional services, we'll do whatever it takes toearn your complete satisfaction


No matter what your home's problem, we can recommend a solution tailored to your budget. We invite you to either stop by our Idea Showroom, or at your convenience, we'll come to your home to share some ideas.
Windows Plus - Glen Riddle Vinyl Windows
From the very finest raw materials, to an uncompromising commitment to quality and craftsmanship…Our goal at Windows Plus is simple: To be the finest Glen Riddle replacement window company.
Double hung windows come with a double sash, an upper and lower one, both of which function independently. The movable sashes shift up and down with balancing devices supporting their movement. The balancing devices are usually suspended by ropes, chains and other devices. As the weight of the sash is counter balanced by the weights of the balancing devices, the window sets open at any possible position in you Glen Riddle home.
Glen Riddle Doors
Besides providing entry, a door provides aesthetics and security and protection against the elements. Windows Plus can replace your old doors with new energy saving Glen Riddle doors that will increase the beauty and security of your Glen Riddle home. Our experienced consultants can show you many styles of doors, from entry to sliding patio, and our trained and experienced craftsmen can provide the high quality installation your Glen Riddle home deserves.
Glen Riddle Windows
Many of us don't pay too much attention to how windows open unless we are either trying (without success) to open one or we are thinking about installing Glen Riddle replacement windows in a home.

Choosing replacement windows for a home remodeling project will undoubtedly make your home more comfortable and energy-efficient. It will also give you an opportunity to change the size and the style of your windows, as well as the material.  You might, for example, want to change from wood-framed windows to vinyl windows. This would also reduce the work necessary to maintain the windows.
Services We Provide in Glen Riddle, PA
If you live in Glen Riddle and you're looking for professionally installed Replacement Windows, Doors, Vinyl Siding or a great Roofing Contractor, call Windows Plus today at 610-572-4733 or complete our online request form.