 Haverford Replacement Windows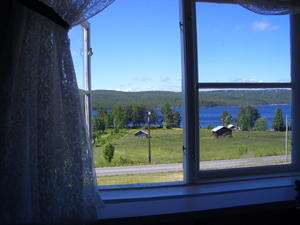 For the past quarter century, Windows Plus has been helping Delaware, Chester, and Montgomery County homeowners make the best choices when improving the beauty, efficiency, and security of their homes. Our main focus is to provide the largest selection of replacement windows, doors and siding to homeowners seeking just the right product for their home. We have guaranteed energy savings, superior brand name products, and free in-home estimates!
Windows Plus - Haverford Vinyl Windows
Vinyl double hung windows save space, but they should also match the décor of your Haverford home. Windows should be placed in such a way that they can allow enough fresh air and ventilation. Thus, sufficient light can enter into the room. A professional Haverford replacement windows contractor can tell you whether a room would best be suited for these types of windows. Performing the installation yourself is only recommended if you truly understand the process. After all, a poorly installed window will not only take away from the beauty of the room but it will also allow heat to escape in the winter, cutting down on the efficiency of your Haverford HVAC system and costing you money.
Haverford Siding
Windows Plus was chosen to be the exclusive dealer and installer of Generations® Premium Thermal Core Siding in your Haverford home for the following reasons:
Our reputation for quality customer service and superior workmanship.
Our excellent credit and good standing in the community.
Our proven track record of good Haverford  business dealings
The thoroughness of the warranty we put on our work being in line with the industry leading warranty Norandex/Reynolds puts on their products.
Haverford Windows
Windows can be coated with screening finishes of various kinds to block UV (Ultraviolet) rays and IR (infrared) rays.  These screening finishes protect window treatments and furniture and carpeting from fading and reflect back some of the heating effect of the sun.
Windows of any style, size and shape can be chosen in several colors of vinyl and can be painted any color if your choice of window material is wood.  Windows can be purchased with various styles of dividers within the window and even with blinds attached in enclosed compartments or with blinds placed within the window itself.

No matter what style or type of window you need for an energy efficient window replacement project, you will do well to look for the "Energy Star" seal first. These windows will meet minimum standards established by the Federal Government.
Services We Provide in Haverford, PA
Reviews and Testimonials for Windows Plus in Haverford
The windows plus team of Steve (Sales) and Danny (Installer) were excellent! We received 4 estimates of various prices and they were not only the cheapest but they were able to accommodate our tight timeline. They were extremely professional and knowledgeable. They provided us with many options but did not pressure us at all. We had some specific criteria and Steve worked with us with patience and professionalism. We are very happy with the quality and warranties of the windows and service. We plan to update our other windows in the future and will absolutely use Windows plus again. You cannot go wrong with this company. They were GREAT! Thanks.
If you live in Haverford and you're looking for professionally installed Replacement Windows, Doors, Vinyl Siding or a great Roofing Contractor, call Windows Plus today at 610-572-4733 or complete our online request form.