 Radnor Replacement Window Contractor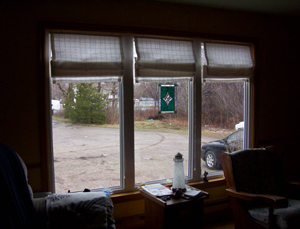 Replacement windows – What are they?
If your house is getting to cold or too hot depending on the season, or if your electricity bill is just too high, chances are, your windows are not working as efficiently as they should. When this happens, then it's time to literally go "window shopping."
Radnor replacement windows come in many different styles, to fit almost any window type and need. As the name suggests, replacement windows are those that you substitute your old windows with for the purpose of making your home more cost and energy efficient. For this reason, replacement windows are usually insulated glass units or double-pane windows. While single-pane windows still have some use in certain types of houses and climates, they are slowly becoming a thing of the past. Call Windows Plus for your next window replacement project today!
What makes an insulated replacement window ideal for today's need is that it consists of two glass panels with air space between them – effective for keeping the heat or cold out or in, whichever way you want it.
Services We Provide in Radnor, PA
If you live in Radnor and you're looking for professionally installed Replacement Windows, Doors, Vinyl Siding or a great Roofing Contractor, call Windows Plus today at 610-572-4733 or complete our online request form.