 Rutledge Replacement Window Contractor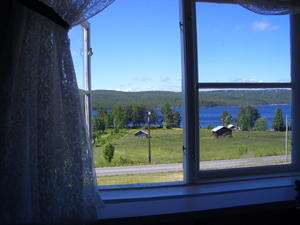 With the increasing emphasis on energy conservation and energy efficiency these days, Rutledge replacement windows addresses all these concerns, not only making life better for the homeowner, but also helping to preserve our world for future generations.

Different materials used and the technology applied on replacement windows largely determine how efficient these are going to be. First, the glass panes could be coated or not. Glass panes that are applied with a thin coating of metallic oxide that helps to prevent heat from passing through are called "Low e" or low emissivity glass.
Manufacturers also put gases in between panes to further delay the movement of heat in the air space. Argon and Krypton make for the most efficient and expensive windows, while dehydrated air is contained in the more affordable types. For spacing material, aluminum used to be commonly used although as this is a heat conductor, stainless steel, composite metal, and rubber are now being used as well. Finally, the window frame material itself is also contributory to the efficiency level of the windows. Window companies commonly use metal frames, wood, or vinyl-clad wood for this purpose. Call Windows Plus for your next window replacement project today!
Services We Provide in Rutledge, PA
If you live in Rutledge and you're looking for professionally installed Replacement Windows, Doors, Vinyl Siding or a great Roofing Contractor, call Windows Plus today at 610-572-4733 or complete our online request form.