 Secane Replacement Window Contractor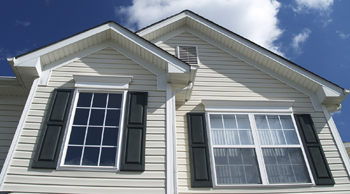 The latest trend in home building and home renovations is going green. Having a "green" home means saving money and energy with environmentally responsible building techniques and energy-efficient appliances. A great way for you to enjoy the benefits of going green is by replacing your old windows. New Secane replacement windows will not only conserve energy, but will also save a lot of money on energy costs.
When it comes to home energy loss, windows are often the source of the leak. Replacing your old windows with new energy efficient windows will stop that energy loss and save you money on excess heating and cooling costs. And because your home has new replacement windows with a high insulation value, you won't be consuming excess energy, which is good for the environment.
When you are getting ready to replace your old windows with new energy efficient models, you should get a few estimates from reputable contractors. Compare the types of windows that you want to have installed. You have many to choose from, including double pane and triple pane glass, as well as windows that open in a variety of different ways to allow for easy cleaning. You will also have to decide between the types of material to purchase. Depending on your budget, you may opt for traditional wood replacement windows.
We are your expert window replacement team and will provide you with the very best possible solution for all of your window replacement needs. We have install windows all over the Secane area and have built a reputation for quality a professional installations call us Windows Plus and see what we can do for you!
Services We Provide in Secane, PA
If you live in Secane and you're looking for professionally installed Replacement Windows, Doors, Vinyl Siding or a great Roofing Contractor, call Windows Plus today at 610-572-4733 or complete our online request form.