 Asphalt Shingles vs. Metal Roofing, Which Is Better In PA?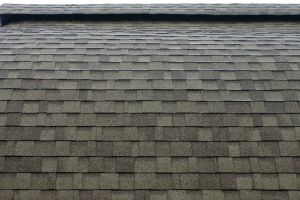 Two of the most popular types of roofing on the market today are asphalt shingles and metal roofing. There are numerous reasons for this, but it can basically be summed up to affordability, quality of construction, design and style options, and the level of protection that each type of material can provide for your home.
There are, however, some distinct differences between the asphalt shingles and metal roofing that sets them apart. It will always ultimately come down to the preference of the homeowner. But the more one knows about these unique materials, the more fitting the decision will be as to which one is best for your home.
As professional roofing contractors in Delaware, Chester, and Montgomery County, Windows Plus Total Exteriors has repaired a lot of roofs over the years. Here is some information you'll want to know if you're deciding between asphalt shingles and metal roofing.
Longevity
A key question as a homeowner is how long will the roof last now that it's up there. This is where you'll find a stark contrast between asphalt shingles and metal roofs. Metal is the clear winner with an average lifespan of anywhere from 40 years to 70 years. Keep in mind that this all depends on geographical conditions, the quality of the installation, and the type of metal you invest in. But even the lowest quality metal, which is considered aluminum, can still hold up for 50 years or more.
But don't count asphalt shingles out. Their durability is rather impressive when you get into the more premium shingles. Standard asphalt shingles last around 12-17 years depending on conditions. When you consider the low cost of installation, premium asphalt shingles still compete with metal. Asphalt is made of extremely sturdy materials that are heat and cold resistant, and provide great wind defense. You may want to check out designer shingles too.
Maintenance
Over time, even the most well-built roofs will need ongoing maintenance and care. Both asphalt shingles and metal require regular cleaning and inspections in order to determine their overall condition. It is recommended that you have your roof professionally cleaned annually and inspected every 3-5 years. This will help you maintain your roof.
Metal Roofs require less maintenance than shingles. This is because they are made of large pieces that are assembled using hidden fasteners. With unmatched durability also comes lower maintenance needs. Asphalt shingles do not suffer from wear and tear as much as they do from being blown away by high winds or washed away by excessively heavy rains. This isn't a product defect so much as it is due to the shape of the shingle. Missing shingles are almost inevitable, however, and will occur from time to time.
Design and Style
Back in the day, shingles looked like shingles and metal looked like metal - and nothing else. Modern roofing, however, has drastically changed, and today, there are far more options available to you for getting a certain design, pattern or texture, from both asphalt and metal. On top of that, you can choose composite metal shingles that offer even more durability and flexible design options.
Thanks to technology you can have your metal roof custom designed to look like wood, stone, or clay. It's also possible to get metal roof designs that actually resemble asphalt shingles (the irony). Metal roofing can also be painted in just about any color like in order to match any architectural style.
With asphalt shingles, you can get a little more creative and decorative. What sets asphalt shingles a part is that they have a natural elegance to them that metal may not be able to match. There are more varied colors than ever. Asphalt can perfectly match your vinyl siding for a cohesive exterior look for your home.
If you live in Delaware, Chester, or Montgomery County and you're looking for professionally installed Replacement Windows, Doors, Vinyl Siding or a great Roofing Contractor, call Windows Plus today at 610-572-4733 or complete our online request form.