 How You Can Benefit From Replacement Windows In Delaware County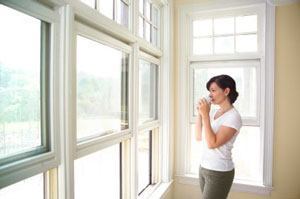 While there are many options available for home improvement projects, one of the most rewarding and beneficial would be replacement windows. Of course everyone thinks of painting or other visually aesthetic tasks - they just don't have the same long term advantages that taking care of your windows has. So if you want to make a wise decision about renovating your home, then Delaware, Chester, and Montgomery County replacement windows is the way to go.
Why Windows?
For one thing, replacing your windows can actually increase the property value of your home, whereas a fresh coat of paint might, but it is a short term return. So the money that you spend upfront for windows is an investment as opposed to an expense. Of course the better quality windows, the better the return.
Another financial benefit is the fact that new windows will make your home more energy efficient. Better energy efficiency helps you and your family see a great deal of savings on your monthly utility bills, which also makes it well worth the upfront cost. Plus, that enhanced energy efficiency means your house will be more "green" or eco-friendly. You'll save money and do your part to save the environment at the same time.
Better quality windows also means an enhanced level of UV ray protection which helps to safeguard the interior of your home against fading or damage from the sun. This saves you money because you don't have to replace these items that have been negatively affected by the sun. And, of course, let's face it, new windows do also happen to look great too. Improve the look of your home both inside and out with new windows that can match any design aesthetics.
Bring in the Pros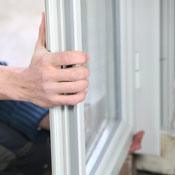 In order to make sure that you actually get the quality of products and workmanship needed to make this job a success, you need to call on the experts who take this line of work seriously. Here at Windows Plus, our main focus is providing the best in quality service to each and every one of our customers. So while other companies have another speciality, like interior painting with a side business in windows, our focus is adding to your home's comfort and value through exterior home improvements, including doors, siding, roofing, and - of course - windows.
When you are ready to team up for your Delaware County replacement windows, you can count on us. Let us show you all of the exciting options that you have and help you make the best decision possible. Give us a call today and let us get started with your updates and upgrades.
If you live in Delaware, Chester, or Montgomery County and you're looking for professionally installed Replacement Windows, Doors, Vinyl Siding or a great Roofing Contractor, call Windows Plus today at 610-572-4733 or complete our online request form.