 Single Hung vs. Double Hung Windows: Which Are Right for Your Home?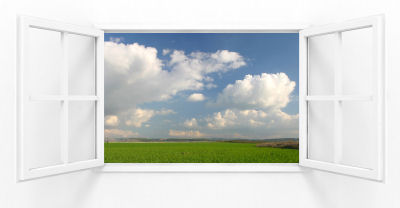 Your home's windows have a huge effect on its resale value, comfort, and even its energy efficiency, so replacement windows can be a great way to improve your home. Many homeowners choose their replacement windows based solely on aesthetics, but the style of window that you choose can effect many other parts of your home, making a functional difference as well as an aesthetic one.
Selecting the right style of window for your home can dramatically change a number of qualities of your home, and you should put a good deal of thought into what styles you choose when you're replacing your windows. At Windows Plus, our professional Chester County replacement window experts can help you select the perfect windows for your home and provide you with a high quality installation.
Here is a quick look at single vs. double hung windows to help you make the most informed decision:
Key Differences Between Single Hung and Double Hung Windows
| | Single Hung Windows | Double Hung Windows |
| --- | --- | --- |
| Cost | 10-20% cheaper than double hung | More expensive |
| Cleaning | More difficult to clean the exterior | Both sides of the window panes can be easily cleaned from inside your home |
| Ventilation | Less ventilation control, since only one sash opens | With both sashes able to open, you'll have more control over ventilation |
| Sash Features | Bottom sash moves up and down | Top and bottom sash move up and down and tilt inward |
Choosing Between Window Styles
The thing that sets double hung windows apart is that both sashes in the window frame operable, so you have more control over the window as a whole. The sashes on a double hung window can also tilt, which makes them easier to clean. Single hung windows are more common, and their top sash is fixed in place while the bottom is operable.
If these windows are being installed at an upper-story of your Chester County home, then double hung windows will be easier to clean. The exteriors of single hung windows are very difficult to access on second stories, but double hung windows are always easy to access. On the first floor of your home, single hung windows might be perfectly adequate depending on your preferences.
If you're looking for double hung windows in Chester County, call Windows Plus at 610-572-4733, or complete our online request form.