 How to Pick a Replacement Door for Your Avondale Home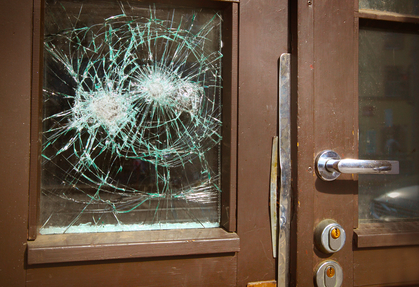 It can be tricky picking out the perfect front door for your home. Which is why some people put little thought into their replacement door at all. Yet others seem to stress and lose sleep over making just the right choice for their Avondale home. First and foremost, your entry door must be strong and sturdy; a way to protect your home against weather, criminal activity and anything else that gets thrown at it. Yet, you don't want to have to settle for something unattractive just to go practical.
Styles of doors that were once popular turned out not to be so great long term. Wood or wood veneer would warp or crack over time. Surprisingly, metal doors don't always last forever either. In fact, there are pluses and minuses to almost every type of door you could want. The trick is making sure you work with an Avondale door replacement expert who knows enough about replacement doors to help you make the smartest choice possible for your situation.
Things to Consider
The first thing to think about is why you are replacing the door in the first place. More than likely it is one of the following reasons:
Just not attractive. It could have been a choice you made and now regret, or it may have come with the house when you bought it. Either way you are tired of looking at it and need a change.
Too drafty. If you notice your monthly utility bills are constantly on the rise you are probably in need of replacement doors and windows. This upfront investment will be recouped once you start saving big each month on your utilities.
Time to update and upgrade. With time, so many new options have become available you are sick of being stuck with yesterday's news.
Your entry door is one of those things that makes the first impression to outsiders. It also adds to or detracts from your curb appeal. Make sure the exterior of your home, right down to your entry door, says what you want it to about your home and your family.
Start With the Winning Team
When you work with the professional experts here at Windows Plus you are bound to get even more than you hoped for. We offer the best in products, installation and even customer service. Contact Windows Plus today so we can show you the options you have for your doors, windows, siding or roofing, so we can start making changes.
If you live in Delaware, Chester, or Montgomery County and you're looking for professionally installed Replacement Windows, Doors, Vinyl Siding or a great Roofing Contractor, call Windows Plus today at 610-572-4733 or complete our online request form.