 What you Don't Know About Replacement Windows Could Cost You!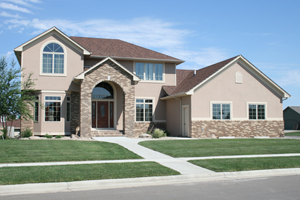 The average homeowner doesn't give a second thought to replacement windows. In fact, unless the neighbor kids smacks a baseball through a window, most people never think about windows. However there are some things that should make you stop and think about this aspect of your home.
If your windows are more than a few years old, they may already be outdated. It's nothing something you may want to consider but by ignoring this fact, you could be doing yourself more harm than good.
If you recently purchased a home then you are living with the windows the former owners had. Who knows how old they are!
You could have minor damage and not even realize it. Minor leaks or places where drafts can get it can cause serious problems.
Older windows are less likely to be able to withstand the stress of severe storms. Without changing them out, you are likely to end up with storm damage at some point.
Windows perform more tasks than you realize. And without a health check, it is hard to know if they are up to doing their job correctly. Some problems associated with old or damaged windows include but are not limited to:

Leaks – even little leaks mean the water has to go some place. Into the walls, soaking into the floors and carpet and this can lead to mold and rot problems.
Poor insulation – modern day windows make a huge difference when it comes to heating and cooling the home. Older windows cannot perform this task which means much higher utility bills.
Weak – threats like hail can break even the toughest windows. But stronger, modern replacement windows are able to withstand much more stress.
Inability to reduce UV rays – UV rays are harmful for skin, you already know that. So what about your furniture, rugs or flooring? Older windows lack the ability to prevent fading and damage caused by sun.
Making Beneficial Changes
The best decision you can make is to transition to better windows. You reduce the risk of storm damage, UV rays and can begin to lower those sky high utility bills. Not to mention, new windows means increasing the value of your home. The initial upfront investment is beyond well worth the return.
So now you may be wondering why Windows Plus? There are plenty of reasons why we are the top choice in the Pennsylvania or Delaware area. Our craftsmanship and top of the line products speak for what our company mission is all about. But, just in case, this is why we offer a 100% satisfaction guarantee.
Our goal is to help you understand the benefits of replacement windows and make the best decision possible.
If you live in Delaware, Chester, or Montgomery County and you're looking for professionally installed Replacement Windows, Doors, Vinyl Siding or a great Roofing Contractor, call Windows Plus today at 610-572-4733 or complete our online request form.